Landscaping Reno, NV
Our company provides affordable and personalized landscaping services for residents of Reno, Lake Tahoe, Carson City, and other Nevada cities. Our aim has always been to guarantee total customer satisfaction, and we do it one project at a time. Be it a simple maintenance task or a challenging installation project, our valued clients are assured of our undivided attention. Ultimately, we can guarantee clients with healthy lawns and stunning landscape amenities that make outdoor spaces truly inviting.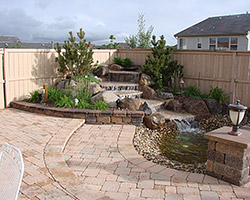 Call us today at (775) 691-2941 so we can better discuss your specific landscaping concerns.


One-stop Landscaping Service Provider
Nevada residents can expect the great convenience of hiring just one service provider for their various landscape-related needs. We are a full-service landscaping firm, serving Reno, NV and surrounding locations. As a one-stop landscape services company, we can provide all the needed services by clients – from design to installation and maintenance. Our crews are well-rounded individuals who are adept at handling the different jobs needed to achieve a truly outstanding landscape. With us, you can just sit back, relax, and allow our crews to tend your lawn for you and ensure that all amenities are kept in excellent shape.


Experienced Landscapers
We possess extensive experience in landscaping, hence making us capable of tackling every task possible. We have served numerous NV clients who own private properties and commercial establishments. Our past clients include property managers, subdivision developers, homeowners, and many others. We are well-versed in various lawn care and maintenance tasks, such as weed control, aeration, and seasonal cleanups.

We can also successfully complete challenging installation tasks that involve creating driveways, patios, outdoor kitchens, and other hardscapes. And if you're looking for skilled landscape designers and planners, look no further because we have an in-house design team with creative crews. They use 3D computer software to come up with standout design plans. We can easily translate your design ideas into a comprehensive and well-thought-out design proposal that will serve as a springboard to realize your dream landscape.


Complete Resources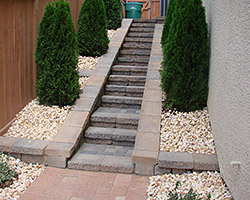 For years, our company has been the most trusted provider of world-class landscaping services to clients in Reno and other select areas across Nevada. Aside from our exceptional skills, we also have all the needed resources to easily handle various landscaping-related jobs. First, we have the manpower required for small and large tasks. We also have complete tools and equipment, such as hand tools and heavy equipment for labor-intensive projects. Likewise, we have a large inventory of landscaping materials, such as pavers and concrete blocks, as well as lighting fixtures and irrigation system components. We have partner suppliers from where we source all the materials that we use for our projects.


Top-notch Landscaping Services
The beauty of getting our services is that we can deliver on our promises without costing you more than your budget limitations. If you will do a side-by-side comparison with other companies providing similar services as ours, you will discover that we offer the most competitive rates and the most reliable results. Our solid record as a landscaping company is best summed up by these words: world-class service at affordable rates. Call us today.