Landscape Contractor Lake Tahoe, NV
If you're looking for a licensed landscape contractor with lengthy experience in various landscaping projects, you're in the right place. Enterprise Landscaping is Northern Nevada's premier landscaping firm. Since 1999, we've been providing quality services to residential and commercial clients in Lake Tahoe, Reno, and Carson City. We are also the preferred landscaping company by property and subdivision developers in these areas because of our extensive experience in the field of landscaping.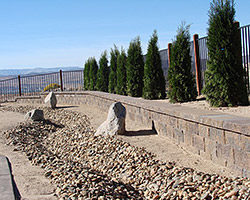 Call us now so we can discuss with you our bespoke landscaping services.


Landscape Contractor with Impressive Credentials
Choosing the right landscape contractor to work on your property is not an easy task. You must consider its credentials to ensure the success of your outdoor improvement project. Aside from the licenses and certifications, your contractor must have ample landscaping experience and logistics capabilities. These credentials will guarantee the timely completion of your project.

And here at Enterprise Landscaping, we have all the qualities of reliable and competent landscapers. Please take a look at our credentials:


Experienced landscaping firm. We are probably the only landscape contractor in Lake Tahoe, NV and nearby areas with extensive experience in both residential and commercial landscaping. Through the years, we are able to hone our skills in the various aspects of landscape design and development. That's why we can easily create the perfect landscape for different types of clients.


Authorized Belgard contractor. All landscapes require the installation of hardscape features. And here at Enterprise Landscaping, we have the expertise needed to create awesome and long lasting hardscapes. We use only premium products from trusted partners like Belgard. As an authorized contractor, we are trained and highly skilled in the installation of Belgard's hardscaping products. Some of the features that we can work on with great proficiency are patios, walkways, sitting walls, decks, garden steps, and retaining walls.


ICPI certified. Our paver installations are compliant with industry's standards. We are ICPI certified, so our clients are guaranteed of professionally installed paver amenities. The paver features that we create can last for years without needing major repairs or maintenance efforts.


Complete landscaping tools. At Enterprise Landscaping, we have a complete inventory of landscaping tools and equipment. These resources help us become more efficient in performing our jobs. They enhance our ability to handle large landscaping projects and complete them on schedule.


Use of 3D design software. If you want a three-dimensional rendering of your landscape design plan, then we are the right landscape contractor to hire. Our in-house designers can easily create gorgeous landscape design plans with our 3D design software - VizTerra.


Sustainable landscaping methods. We are preferred by most property owners in Lake Tahoe and surrounding areas for our ability to create sustainable landscapes. We employ xeriscaping techniques to help property owners save on landscape maintenance costs. From the plantings we choose to the kind of landscape features to install, we make sure that they are eco-friendly and cheaper to maintain.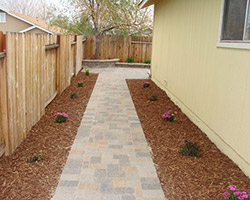 Hire the Right Landscape Contractor
There are a lot of good reasons why you should hire us for your landscaping concerns. We have impressive credentials that can't be simply matched by competitors in the areas we serve, particularly in Lake Tahoe. By working with an experienced landscape contractor like us, you will be assured of quality work and excellent results. Call (775) 691-0616 today.