ORGANIC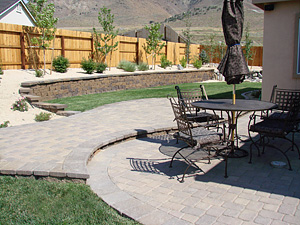 Organic landscaping is a method that focuses on not harming the earth. Firstly, this method addresses pesticides and fertilizers that are detrimental to humans and other animals. Options include:
organic
fertilizers, introduction of earthworms, aeration, and top dressing. Secondly, organic landscaping and gardening utilizes resources at hand which saves your money.
At Enterprise Landscaping, we help you determine what environmental approach is best for your needs. Whether you are looking out for the health of your loved ones or watching your budget, we have a solution for you.
We Provide Services to the Following Cities, Towns and surrounding areas in NV:
Fallon, NV
Fernley, NV
Sparks, NV
South Tahoe, NV
Incline Village, NV
Minden, NV
Gardnerville, NV
Dayton, NV
Yerington, NV
Washoe, NV