Aeration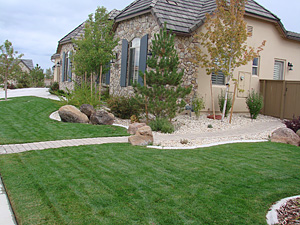 Aeration is a natural way to help your lawn look its best. This method places small holes in your lawn with a rod or cores out a small plug of soil ("coring" ). Aeration is a simple process which is highly recommended by landscaping professionals because it is economical, environmentally friendly and benefits your lawn thru:
Allowing oxygen to reach the root system
Water, Organic and traditional fertilizers can penetrate to the roots
Loosens up the soil
Helps break up thatch
Contact Enterprise Landscaping today to schedule your lawn care!